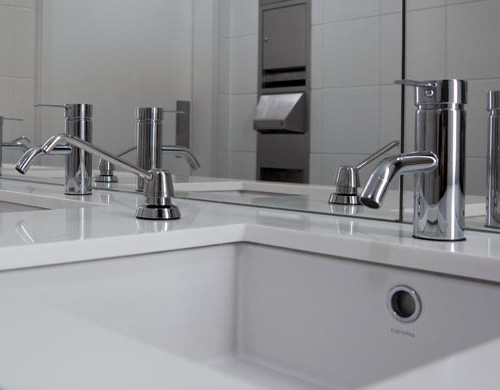 At Reliable Plumbing, we aim to be the best – that's why we're continually raising the bar in commercial plumbing
Plumbing … it's never glamorous. In fact, it's mostly out of sight and usually taken for granted, but when it goes wrong, you need professional help. Sometimes it's not a matter of urgency, but when a burst pipe floods your reception area, you have to deal with it right away. That's where Reliable Plumbing has your back – we're only a phone call away!
Our customers know they can rely on us to respond promptly and professionally, and we know them well enough to decide whether it's a full-blown emergency or a routine service call. We usually assign the same technician for every visit to your premises, so we get to know individual customers very well. After several years working together, we also learn to spot the areas where problems are likely to arise, which speeds things up when we're on site.
The Reliable Plumbing team tackles any general plumbing job, inside or out, from taps and toilets to downpipes and drainage. We offer regular service visits under a maintenance agreement or "as-and-when" attendance when you need us – the choice is yours, and either way, it's not only affordable, you know you're covered if something goes wrong.
Our general plumbing services include the following and more:
Programmed maintenance
Blocked, burst or leaking pipes
Water meters, pumps and filters
Drinking fountains and chilled or boiling water
Taps, toilets, urinals, basins and sinks
Flush Valves
Automatic flushing systems
Drainage and sewers
Repairing or cleaning guttering and downpipes
If you don't see the general plumbing service you need, or if you need advice or a quote, call us today on 1300 78 20 40 – we'd like you to experience the Reliable Plumbing service for yourself.