With Reliable Plumbing, you get hot water when and where you want it, using energy-efficient technology best suited to your needs.
Most business owners and facilities managers don't give their hot water supply a second thought – until it stops working. It's only then that you realise how much you depend on a reliable supply of hot water for day-to-day operations. We pride ourselves on keeping our customers up to date with reliable, effective and affordable hot-water systems that suit their needs.
Reliable Plumbing supplies and services all types of commercial gas, electric, heat-pump and solar hot-water systems. Whether you need emergency help to restore your hot-water supply, advice about replacing an existing system or a quote for a completely new installation, we pride ourselves on offering the most comprehensive and impartial advice in the Melbourne area.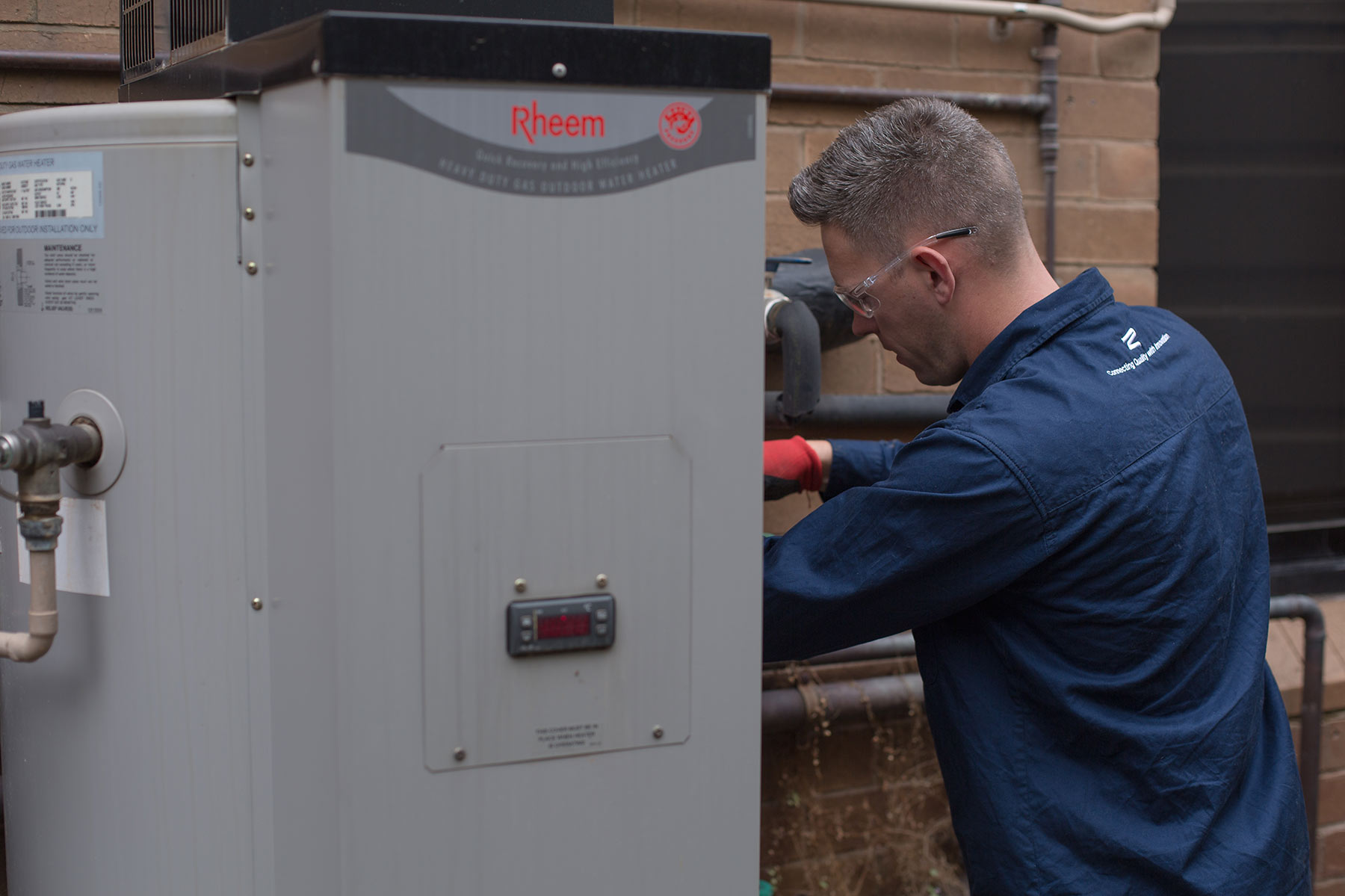 We help our customers take advantage of today's energy-efficient technology
Allowing them to save money while helping preserve the environment. We keep up to date with the latest developments in the industry, allowing us to offer the best hot-water solutions available, including commercial solar systems and commercial air-source heat-pumps.
For organisations using large volumes of hot water on demand, we recommend continuous-flow manifold systems, which heat water only when you need it. Manifold systems comprise two or more commercial gas hot-water units plumbed together to provide a higher flow rate – with an electronic controller that ensures you don't use more energy than necessary. Rather than heat and store hot water, which wastes energy, save money with an on-demand hot-water system.
Our hot-water services include the following and more:
Gas, electric, heat-pump and solar hot-water systems
Hot-water storage
Boilers and calorifiers
Installation, servicing and breakdowns
Boiling water and steam
Hydronic heating
Thermostatic mixing valves
If you need help with any aspect of your hot-water system, or if you'd like to find out more about today's energy-efficient hot-water technology, call us on 1300 78 20 40