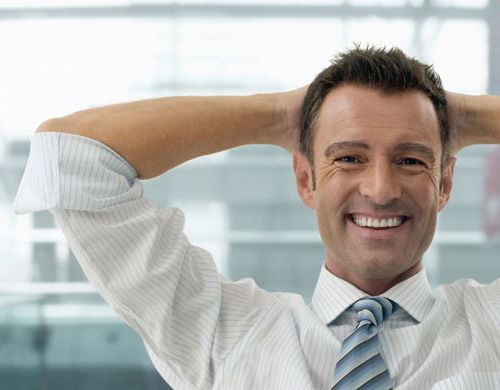 Read what our customers have to say about Reliable Plumbing – if you're not already convinced, you soon will be …
We don't expect you to simply take our word for it when we say that Reliable Plumbing is Melbourne's #1 commercial plumbing company. We believe that our customers are some of our best sales people, and you can see below what they have to say about us.
In our experience, it's not just about our plumbing expertise (although it certainly helps), it's about the way we build long-term relationships over a period of years. If you like the sound of what you read, get in touch.
"Whether it is for a plumbing emergency or routine maintenance, for many years the College's facilities and maintenance team have relied on the prompt response, and excellent service provided by Reliable Plumbing. It is a pleasure to deal with such a professional family business led by Chris and Noel with the support of their team. They are always extremely thorough, courteous and knowledgeable in their approach providing fast, efficient and personalized service. I recommend Reliable Plumbing to you."

− Jennifer McDonald - Head of College, University College
"We have worked with Reliable Plumbing for 7 years and they are great people to work with. They put in a star performance recently when we found our main toilets blocked just before a graduation event for around 350 people. Although it was out of hours, Chris had one of his guys on site within half an hour and cleared the blockage just as people were arriving. If you want a commercial plumber who does a great job and believes in exceptional customer service, give Chris a call. Highly recommended."

− Frank Murone Client Services Officer, University of Melbourne
"We asked Chris Malcolmson of Reliable Plumbing to quote for replacing our electric hot water system. We wanted something that was more reliable and would save us money in the long term. Of all the companies that quoted, Reliable Plumbing was the only one that offered more than one choice and took the time to explain to us what the differences were. They have good experience of various systems and offer genuine advice instead of just going with one option. Our new gas boosted solar system not only saves us money but helps us do our bit for the environment. We're very happy we chose Reliable Plumbing."

− Chris Tyson Facility Manager, St. Hilda's College
"My relationship with Reliable Plumbing commenced approximately 8 years ago when Noel responded to an emergency call at University College and since then Noel and his team have gone from strength to strength in providing reactive and proactive maintenance services.
Noels still servicing University College and is part of the furniture, his understanding of our buildings and quality of his workmanship and understanding of his trade ensures that when there is an emergency he knows exactly where to go and what to do. Noel is assisted by Chris, Aaron and their team; their response times have always been good and over the years added to their local knowledge of our buildings and site installations, their understanding of our needs at different times of the year has improved their services exceptionally.
At University College we are very proud of our gardens and to assist us Aaron has taken on the responsibility of providing advice and completion of numerous irrigation installations, this has allowed us to manage and control our five hectare site.
In the recent years Reliable Plumbing has had a re-launch and as noted within the new logo, 'Connecting Quality with Innovation', I think this describes the significant changes within the reporting and management of services provided, including the introduction and formalization of new processes, these include electronic invoicing, messaging when tasks have been completed, etc., all this demonstrates that Reliable Plumbing is not only looking at providing plumbing services but also being proactive in keeping their clients up to date with instant feedback or information utilizing electronic media, and in most instances the feedback is just as important as rectifying the interruption to service.
I look forward to working with Noel and his team having full confidence and peace of mind that should we need plumbing or associated services it will be provided in a timely manner with the relevant feedback to inform of issues with options or notification of the completed the task."

− Leo Raffaele Facilities Manager, University College
"My impression on the staff from Reliable Plumbing is that they are all highly professional. Besides excellent service, all staff I came across have been customer oriented, friendly and very well mannered. They were well presented when attending jobs and the work area was always left clean and neat."

− Maya Kesar Laboratory Manager, Faculty of Medicine, Dentistry and Health Sciences. UoM
"Chris and his team installed a number of AquaBUBBLERs around our school. The team arrived punctually, listened carefully to our needs and concerns and provided very professional service. The installation is very neat and they spent extra time finishing off to ensure that the AquaBUBBLERs were safely installed, would withstand the expected robust treatment, and the water flow was adequate. The service was very professional and we are thrilled with the outcome. Chris and his team at Reliable Plumbing Services are a pleasure to do business with."

− Jenny Scott Principal, Mossgiel Park Primary School