For specialised plumbing services, call Reliable Plumbing – we're Melbourne's specialist commercial-plumbing company.
Some of our service calls involve a bit more than simply unblocking toilets or clearing drains – commercial customers come in many shapes and sizes, often with specialised plumbing requirements. Universities and research labs, some of our busiest clients, have particularly challenging occupational safety requirements.
Our service technicians are qualified to carry out annual testing and certification for control devices used throughout the Australian water industry. According to Australian Standard AS3500:1, drinking water systems must have backflow prevention devices that protect the potable water supply from contamination, and annual testing is mandatory. Reliable Plumbing has accreditation for backflow device testing and certifies hundreds of devices every year.
Many other aspects of plumbing and drainage must be tested and certified according to AS3500 – either annually or at the time of commissioning – including drainage grease traps, thermostatic mixing valves and other anti-scald devices. We can design, install, test and certify any or all of these.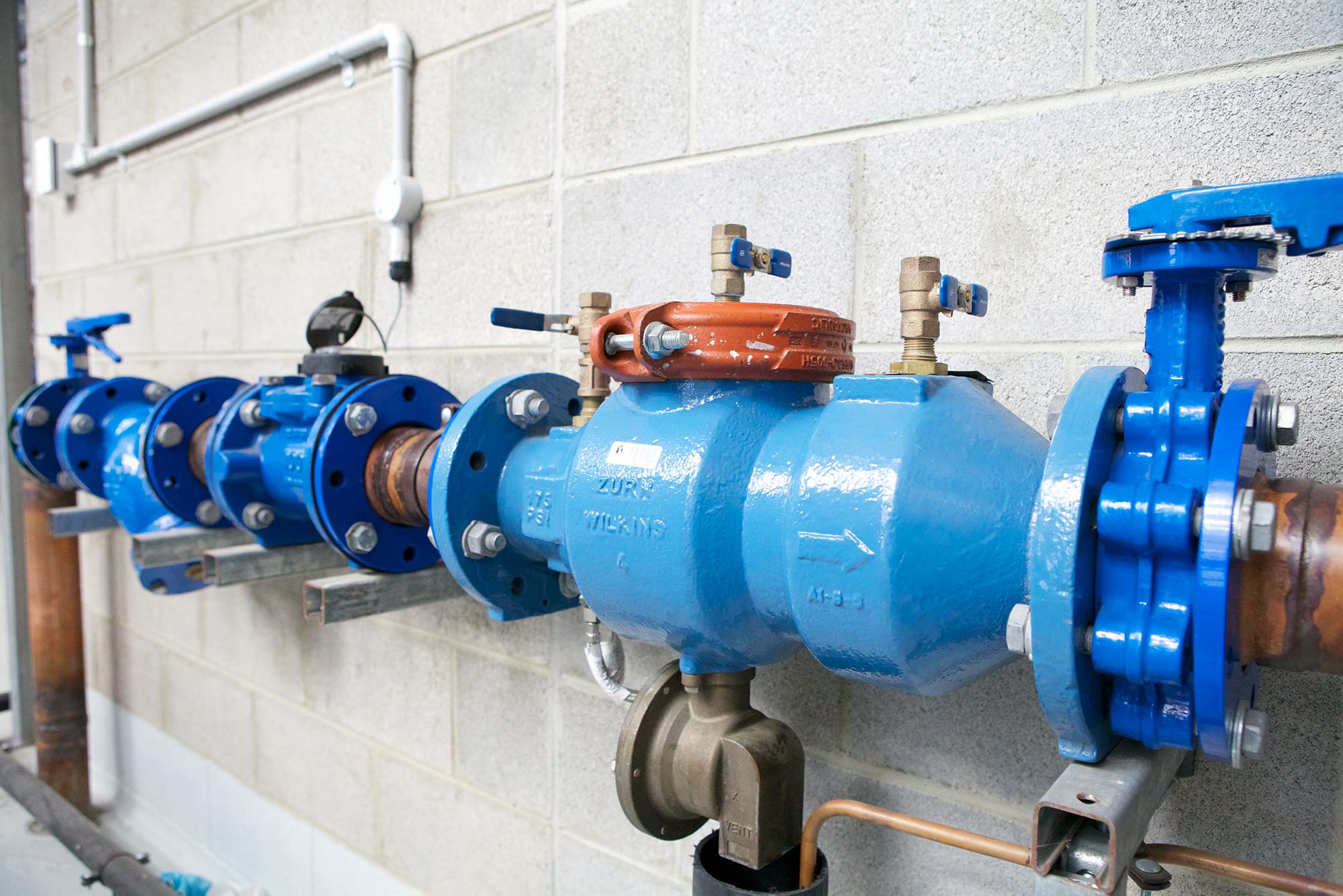 We can also help if you're losing water from your system.
We use sophisticated acoustic leak detectors and high-frequency pipe locators to map your underground water reticulation and pin-point any leaks. Compare the Reliable Plumbing approach with the cost and inconvenience of excavating extensive pipework runs on a trial-and-error basis!
Here are some of the specialised commercial plumbing services we offer:
Installation, testing and certification of backflow prevention devices and thermostatic mixing valves
Pipe location and leak detection
CCTV pipe surveys and inspections
Design, installation and maintenance of irrigation systems
Electrofusion pipe welding
Trade wastewater management
Stormwater harvesting and reuse
Grease and oil interceptors and acid neutralizing tanks
Medical gas and compressed air systems
Physical-containment laboratory systems (PC2 and PC3)
Emergency safety shower & eyewash equipment annual testing & servicing
Sewer ejectors, pumps and sewer pits
Reverse-osmosis water purification systems
Plumbing condition reports, audits and surveys
Fire protection services
Heritage roofing
If you need any of these specialised commercial plumbing services, or if you just need information or advice, call us today on 1300 78 20 40 – Reliable Plumbing is a specialist plumber for specialised applications.